Bocatel
Designing a packaging line to add impact.
Design of packaging for the whole range of products for the BOCATEL brand. Food, cheese and delicatessen products, which are marketed at specialised points of sale, mainly small businesses, and through the HORECA sector. Safareig Creatiu takes on the challenge to build an idea, a brand that promises added value, differentiation and a concept that identifies it with the target audience.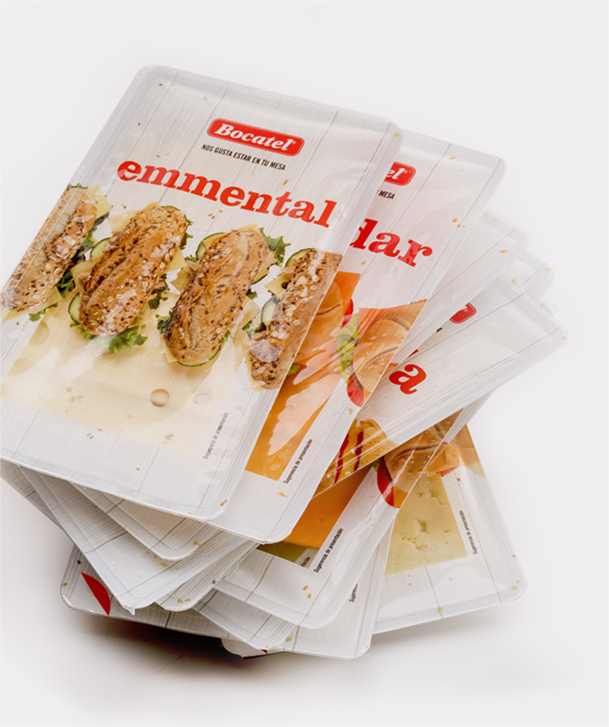 Pensant en el consumidor
Busquem un comú denominador que ens serveixi d'eix de comunicació: el formatge que ofereix BOCATEL és un producte complementari que s'uneix i fusiona amb altres menjars / receptes. Els llescats per entrepans i sandvitxos, els ratllats per pastes, cremes i pizzes; els daus per a amanides, i així infinitat de relacions.
BOCATEL passa a formar part d'un complement en els àpats de l'usuari. És per això que es defineix el posicionament i la promesa de marca sota el concepte de: ENS AGRADA SER A LA TEVA TAULA.